Corvette Camaro OEM Resurfaced Flywheel 93433010N 11" 168 Tooth 06H10 1966-1981

Price: $199.97


Become the first person to write a review

Item Number : 93433010N-001
Brand : Used
Model :
Weight : 1.00 lbs
Availability :




Additional Products
Item No.
Quantity
Descriptions
For sale is one resurfaced flywheel.
Casting Number 93433010N
Dated: 06 H 10
For Corvettes 1966-1968 (427) Excluding L-88
1969-1981 All with Manual Tranmission Excluding L-88 & 1978 w/ Muncies
Will also work for Camaros 1967-1981 w/ 4 Speed Manual Transmission (11" clutch)
The flywheel is for use with an 11 inch clutch and may work in other GM makes and models using an 11 inch clutch.

The flywheel was resurfaced professionally at our local machine shop.

The machined surface was covered with cosmoline to protect the bare metal.

The original ring gear has been flipped so that the side with no wear will be used for the starter.

The flywheel was removed from a Corvette.

The non-machined side (side that mounts against the crankshaft) has some surface rust and rust residue (see pictures).

The machined side shows some black overspray on the hub.

All threaded mount holes are in good condition, as are the main hub's mount holes.
This is a great flywheel for your Corvette, please look at the pictures. If you have any questions, please contact us.
Genuine GM Part
Shipping and Insurance Included for the Continental USA!!
(AK, HI, PR and the Territories may be a little extra, please contact us for a shipping quote.)
(All US shipping will be by either FedEx or USPS depending on the part)
International buyers please contact us for a shipping quote before making your purchase.
AC/93433010N-001
024RJ
Corvette Camaro OEM Resurfaced Flywheel 93433010N 11" 168 Tooth 06H10 1966-1981
Features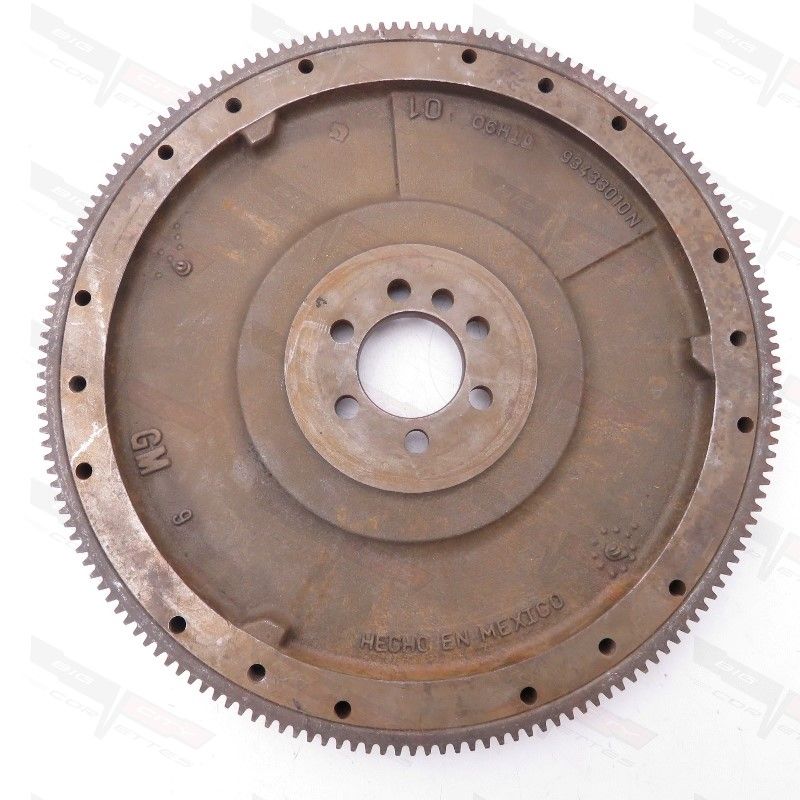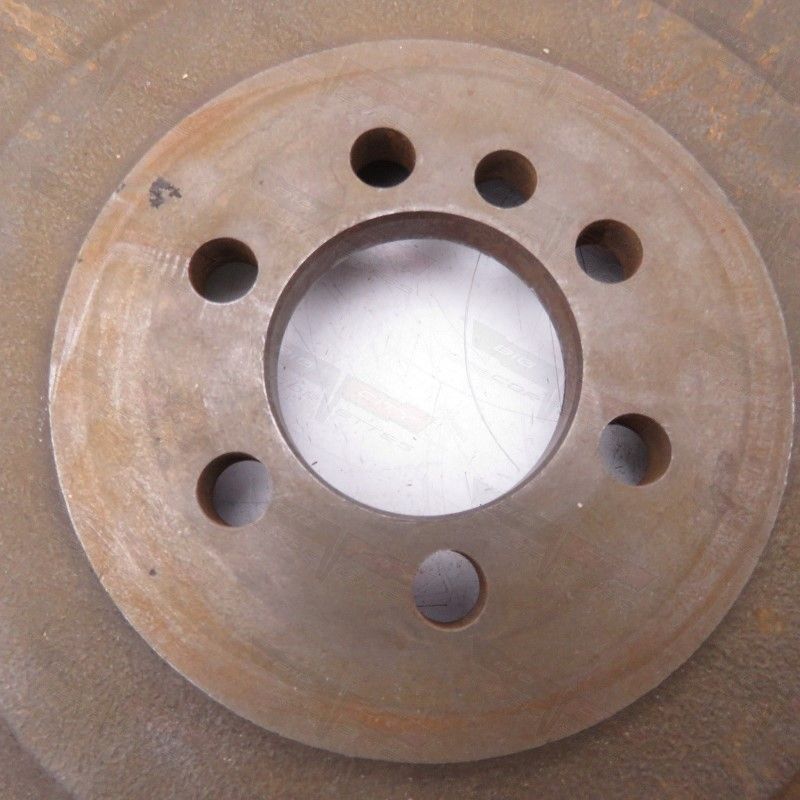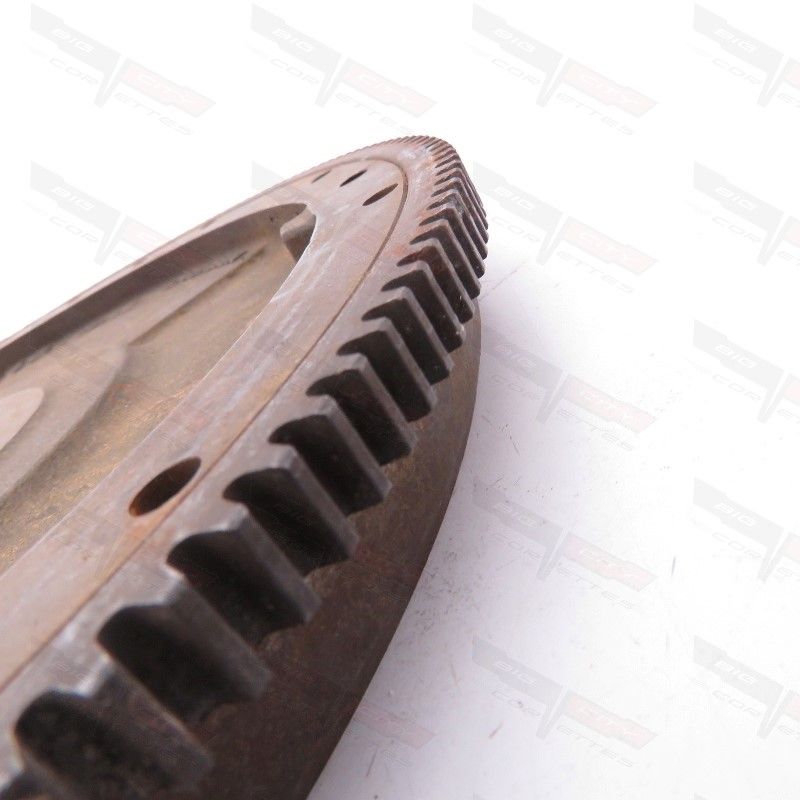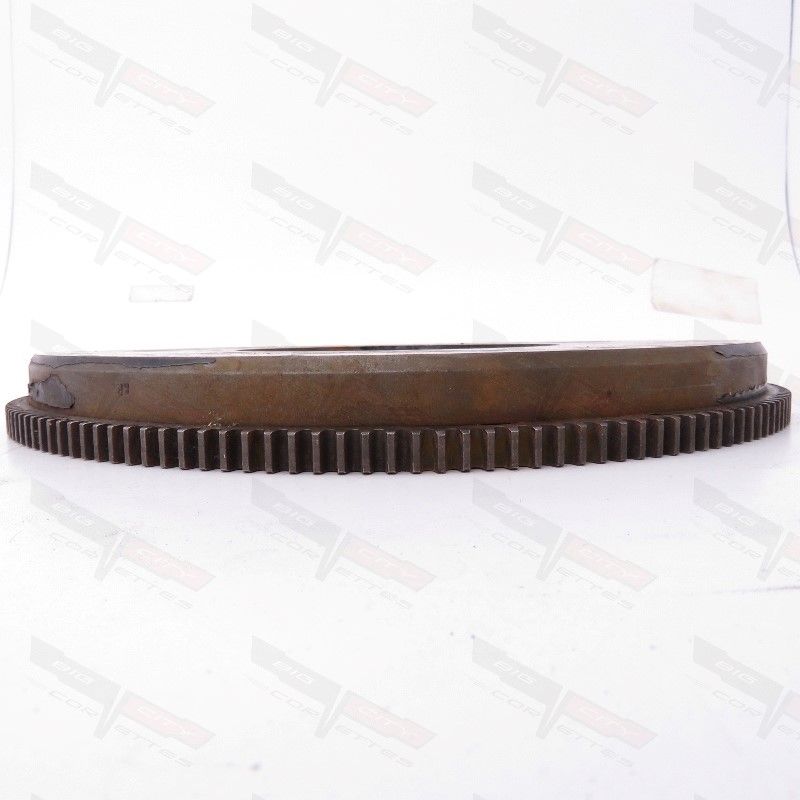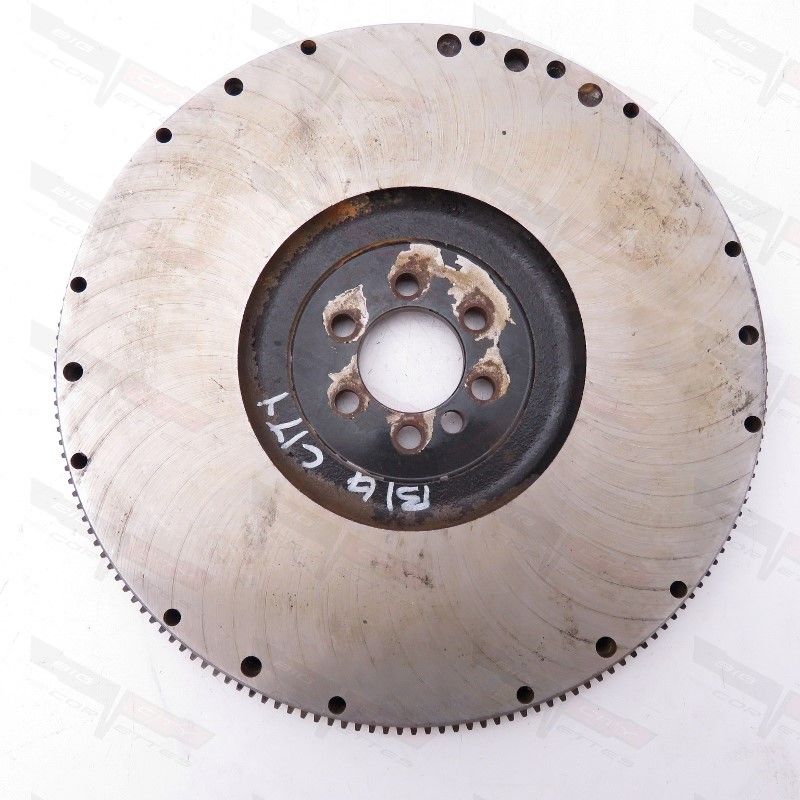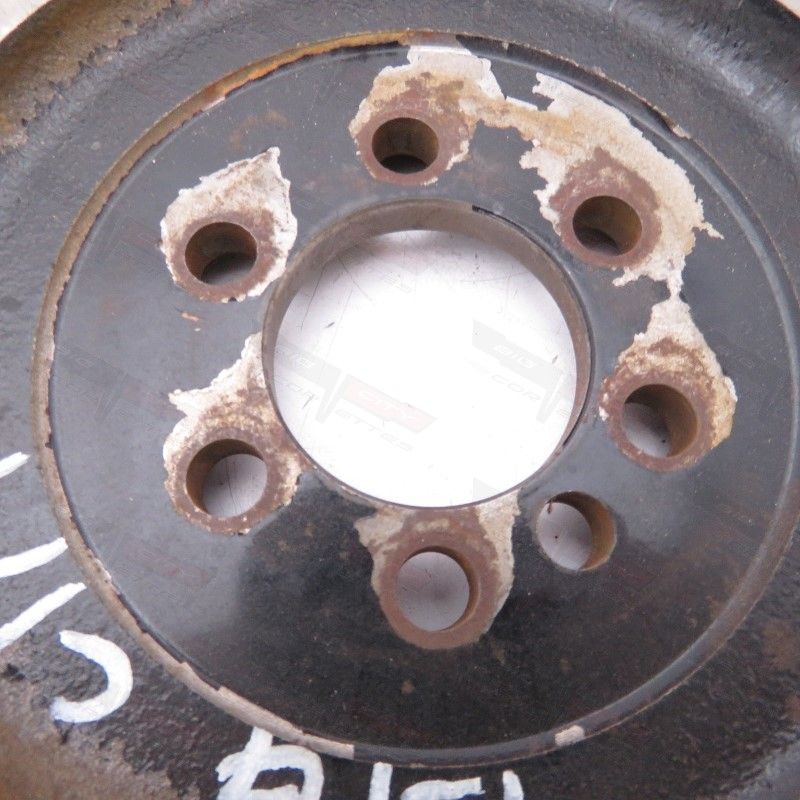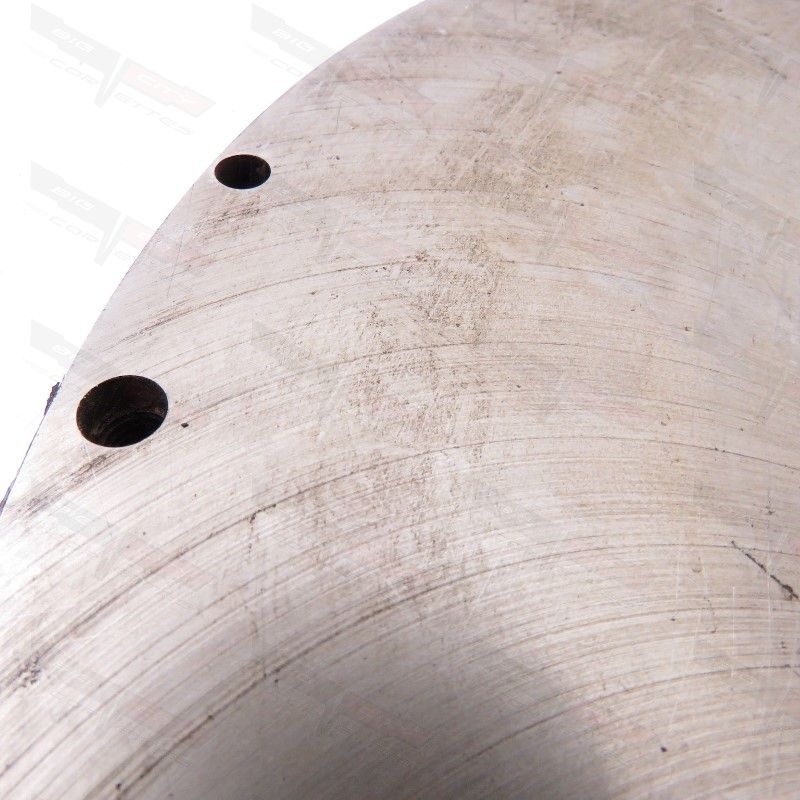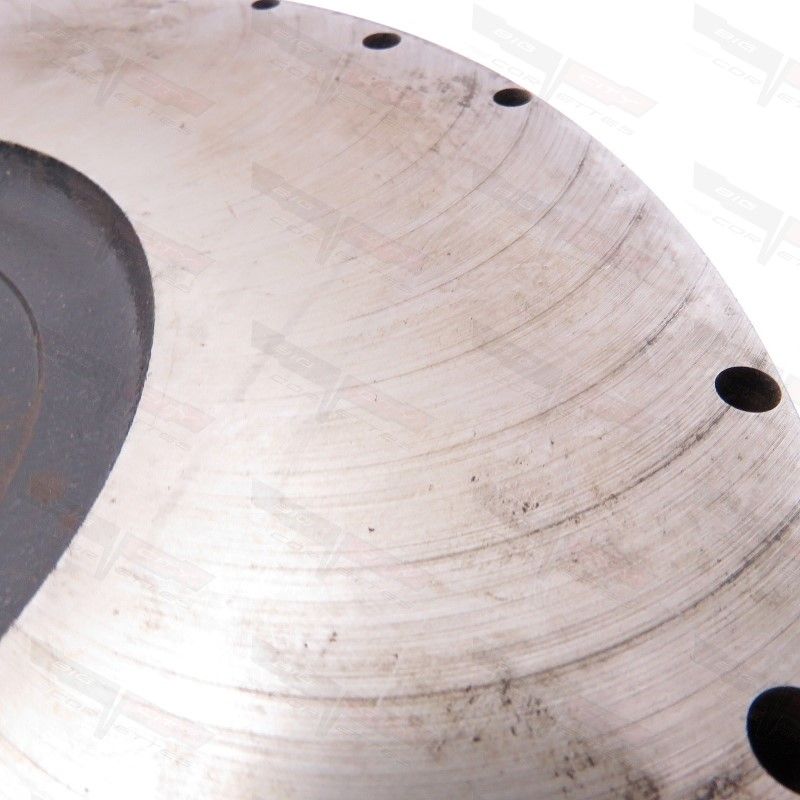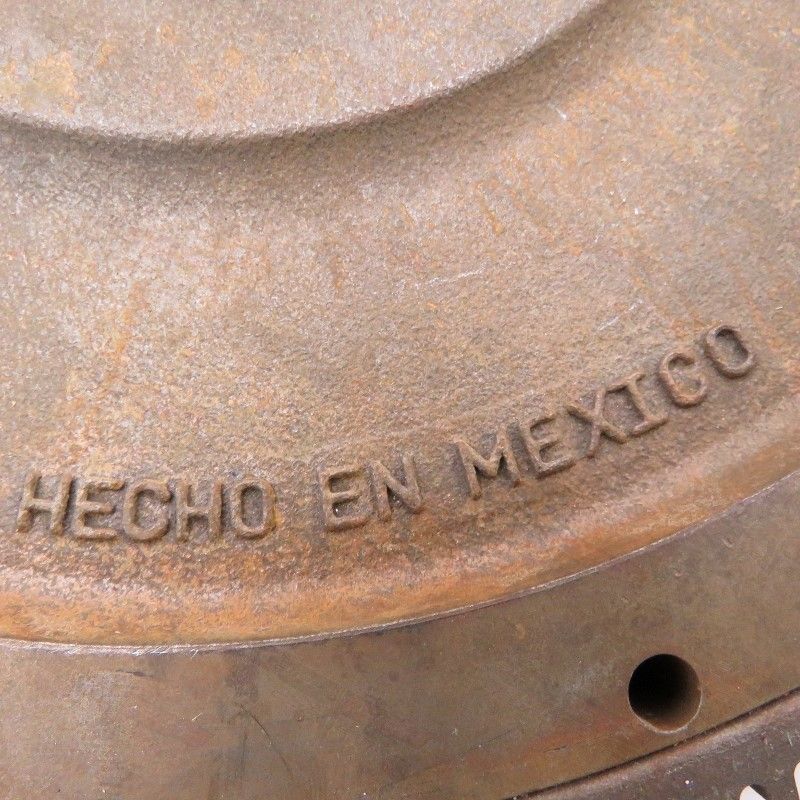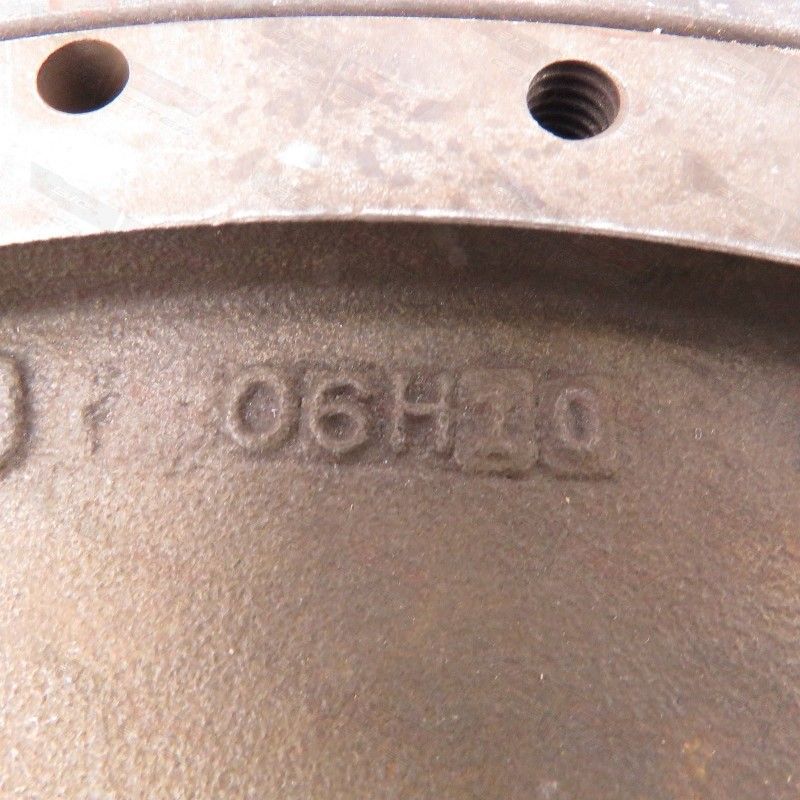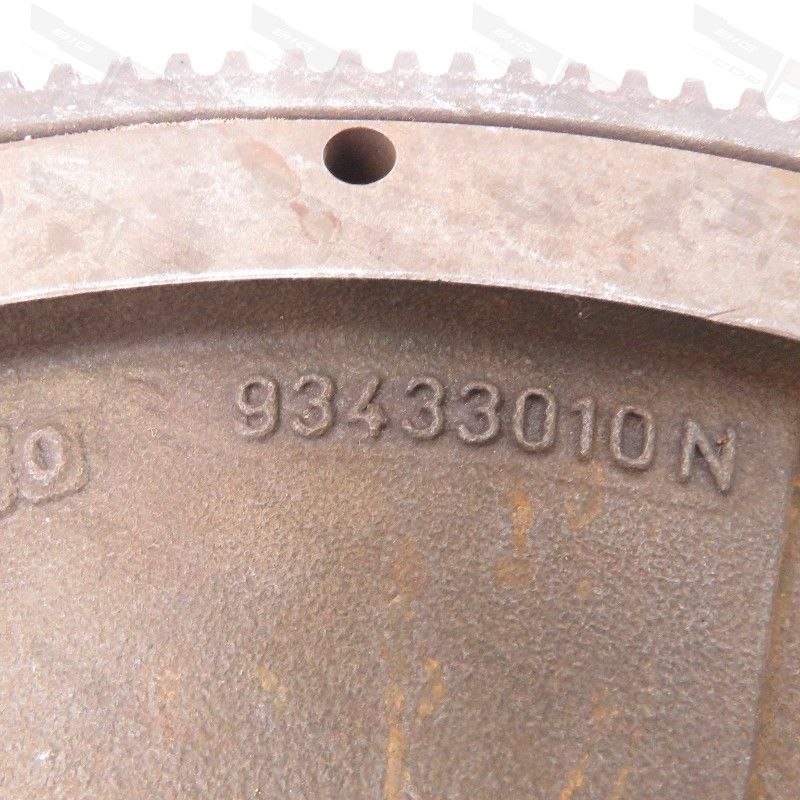 Product Reviews