Corvette Upper & Lower Ball Joint Set NCRS Correct Syle 1963-1982 NEW

Price: $244.97


Become the first person to write a review

Item Number : AFC131-U-L-SET
Brand : New
Model :
Weight : 1.00 lbs
Availability :




Additional Products
Item No.
Quantity
Descriptions
For sale is one new car set of ball joints.
Correct for Corvettes 1963-1982
The set includes 2 upper ball joints, 2 lower ball joints and the rivets to attach them.

These ball joints are the correct style as the factory originals.

The ball joints are mounted to the A-Arms with rivets.

The ball joints are made in fit, form and function as the GM originals and are made to pass NCRS judging.
This is an excellent new a-arm ball joint set for your NCRS Corvette restoration, please look at the pictures. If you have any questions please contact us.
Shipping and Insurance Included for the USA!!
(All US shipping will be by either FedEx or USPS depending on the part)
International buyers please contact us for a shipping quote before making your purchase.
002
Corvette Upper & Lower Ball Joint Set NCRS Correct Syle 1963-1982 NEW
Features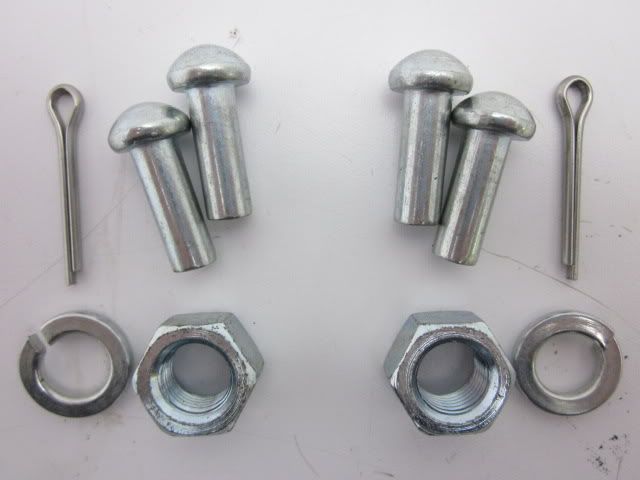 Product Reviews